Standard Products and Services
At Air Handlers we manufacture a huge variety of heating, ventilating and air conditioning systems for all kinds of working environments. From offices and the manufacturing industry to schools and public buildings. Checkout our units below.
For more information or professional advice and assistance please contact us on 0161 745 8888
To view our product brochure Click Here
Air Handling Units
HTM Compliant Hospital Quality AHU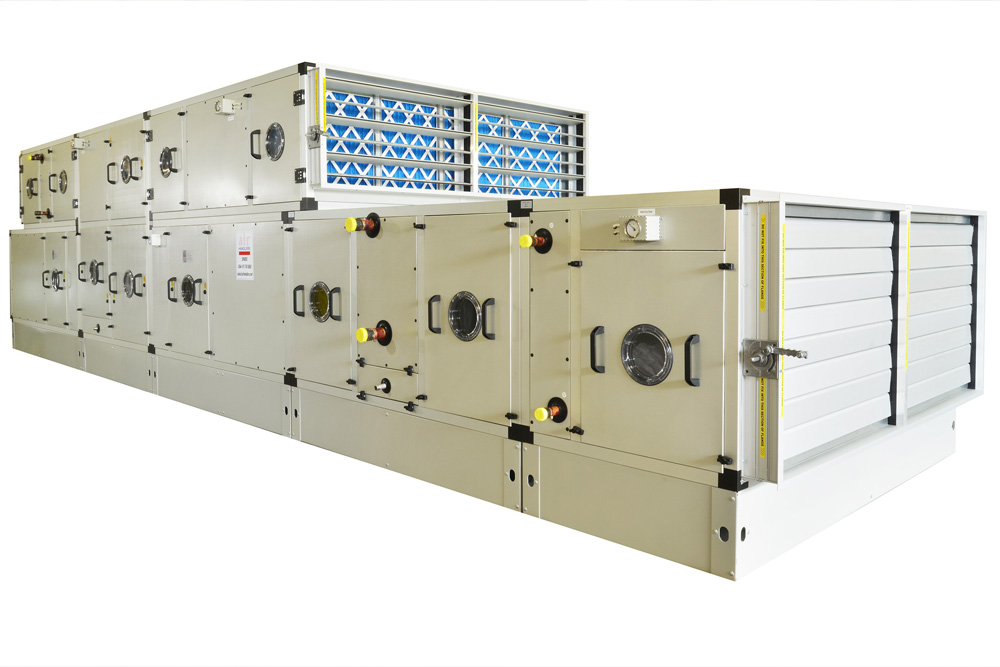 MEDSAFE Air Handling Units
This Range of MEDSAFE Air Handling Units is specifically designed for use in the healthcare and pharmaceutical industry where high standards of cleanliness and sterile cleanable surfaces are required. Each air handling unit for this class of environments is compliant with HTM, NHS Specifications also to BS1886 Air handling unit performance specification.
Click here for more info...
PVU Ceiling Void Units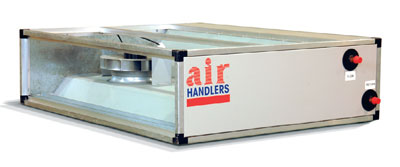 Low Profile Unit
A range of units for ceiling void application.
Available with volumes up to 1.4m³/s.
Includes a complete range of plate heat exchangers, cooling, heating, direct driven fans and air-handling functions.
Low breakout casework available.
Low profile units of 300mm high up to 0.8m³/s.
Click here for more info...
VTI & ITU Twin Toilet Extract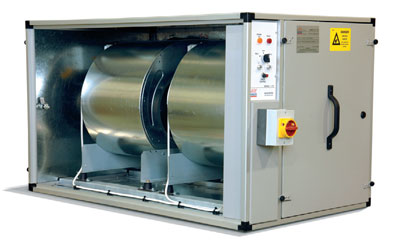 Direct Driven Fan Section
Run and standby twin toilet extract fans.
Direct driven with fan speed control up to 1.8m³/s.
Belt driven up to 5m³/s.
Supplied complete with change over control panel and fan contractors.
Packaged Units
Envirofresh Quiet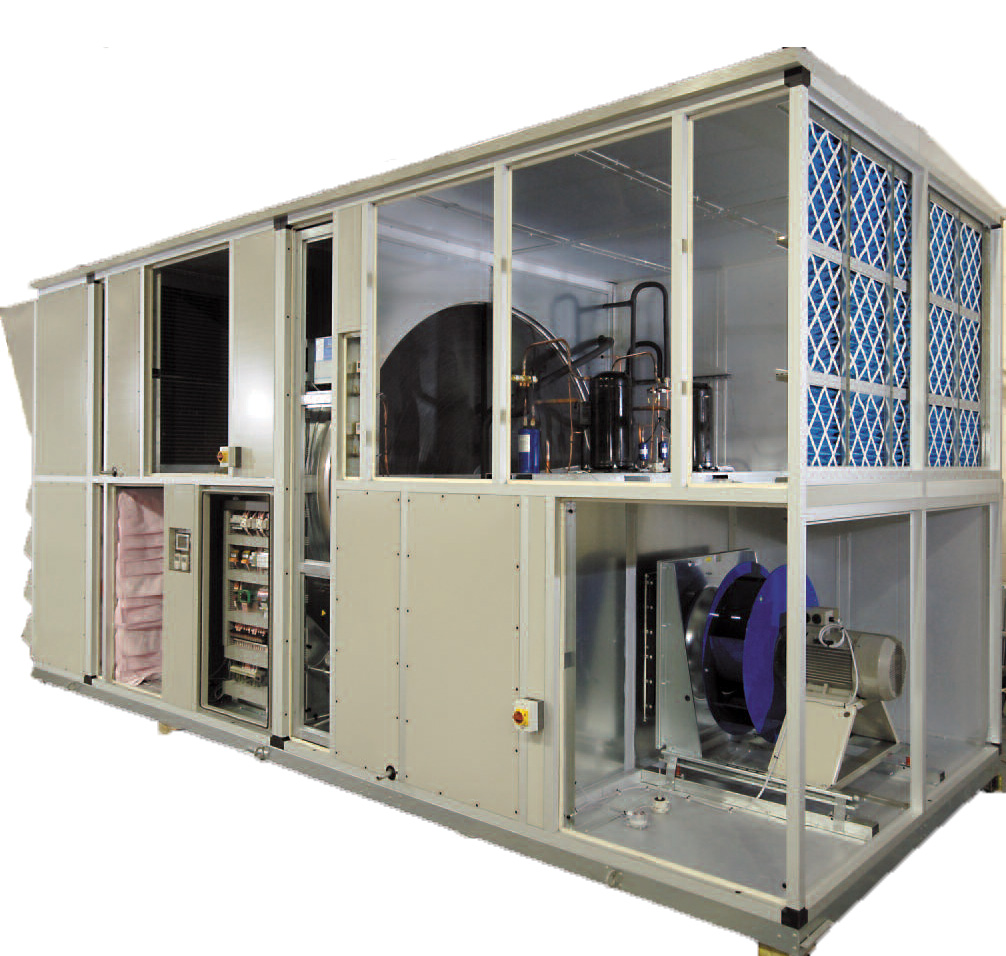 Tempered full air heat pumps with recovery
System Benefits
Fully factory tested systems, pre-wired complete with integral refrigeration components and all controls. Reduces site installation costs and time.
Lower external noise levels.
Energy saving heat recovery system.
No external condensing units.
Available with volumes from 0.5m³/s to 7.0m³/s.
Applications
Lecture Theatres, Meeting and Function Rooms.
Where occupant fresh air requirement exceeds design cooling.
Combine with other systems such as VRV, split systems and chilled water fan coils to provide tempered fresh air.
Click here for more info...
Freshcool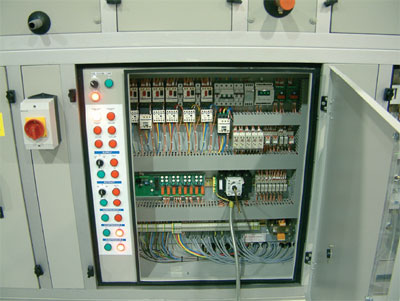 Full fresh air packaged cooling systems
System Benefits
No external condensing units.
3 steps of capacity control.
Reduced site installation time.
Components selected for optimum operation.
Capacities from 10Kw to 105Kw.
Refrigerant gas in system kept to a minimum.
Fully pre-wired control system.
Competitively priced against remote condensing units.
Click here for more info...
Classvent Quiet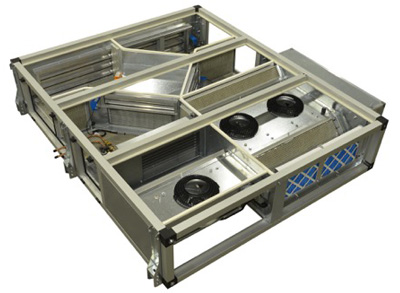 Variable control for both air volume and heating
System Benefits
Reduced noise breakout classroom unit to meet the new BB93  2015
Low noise level.
Energy saving heat recovery.
BMS compatible.
Quick response to timetable occupancy changes.
Uniform air distribution.
Increased ventilation rates in summer.
Unoccupied, reduced temperature set point.
Recirculation air on start up.
Energy saving variable speed fans.
Energy saving fast start up just prior to occupancy.
No need for pre-heat time compensation
Click here for more info...
See case study of Chorlton High School
Other Products and Services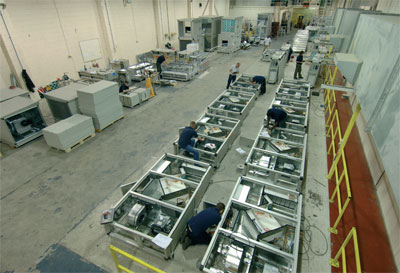 Air handling units.
Gas fired units.
Ceiling void units.
Twin extract units.
Hospital units.
Envirofresh- Packaged heat pumps.
Classvent- Packaged class room units.
Freshcool- Packaged cooling only.
Control systems.
Site build from flat pack.
Refurbishment of existing equipment.
Supply of condensing units.
Refrigerant pipework installation.
Alternative to F Gas
The Envirofresh and Freshcool are available with environmentally friendly Hydrocarbon refrigerant. Combine with VRV or chilled water systems to reduce F gas volumes.
For more information or professional advice and assistance please contact us on 0161 745 8888