Case Study
Newbury Place – Medical & Retail Centre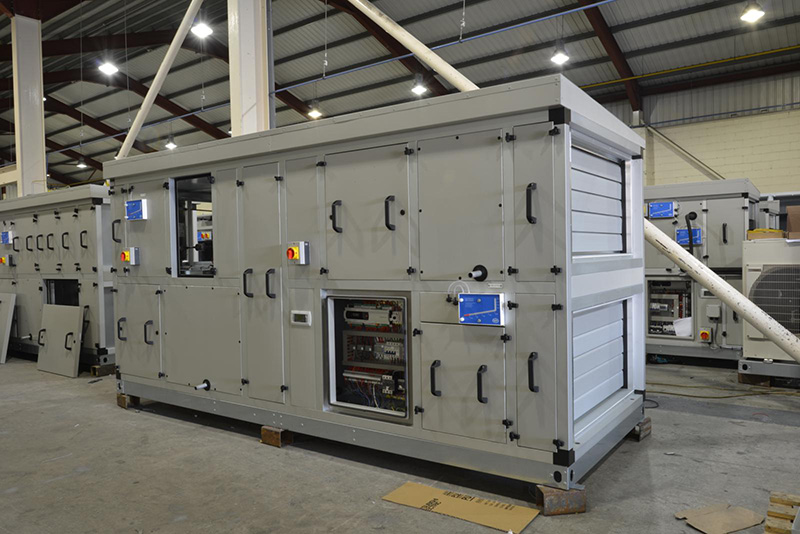 The Client
SEMA Services Ltd - Altrincham
Premises
The Higher Broughton Regeneration Project includes the development of a £9 Million state of the art health and retail scheme for local people. Medical Facilities expert level healthcare have developed the scheme which incorporates three G P Surgeries, a Dental Practice, a Pharmacy and Optician.
Air Handlers Northern Ltd. have supplied four off Envirofresh Mini Compact Heat Pump air handling units (one to HTM – 03) also seven Skidpak packaged skid mounted air handling units with skid mounted heat pump condensing units factory pre-piped with packaged controls (three to HTM-03), all factory commissioned.
We supply and manufacture aircraft air handling, ECE ltd, barkell envirotec, VES, nuaire, flaktwoods, air source ventilation swegon, air handling systems, air handling unit manufacturers, AHU manufacturers, school air handling unit manufacturers, heat recovery air handling units, heat pump air handling units, low profile air handling units, low noise air handling units health care air handling units, packaged air handling units, modular air units, central station air handling units.
Envirofresh Mini Quiet Compact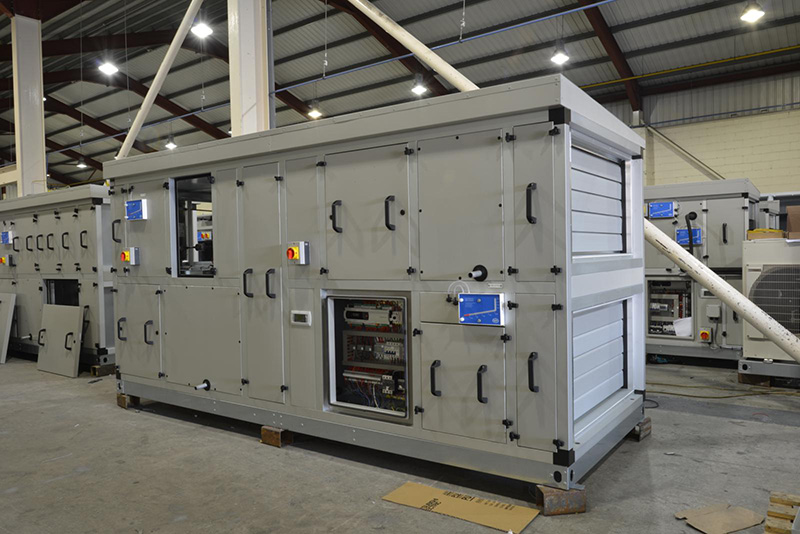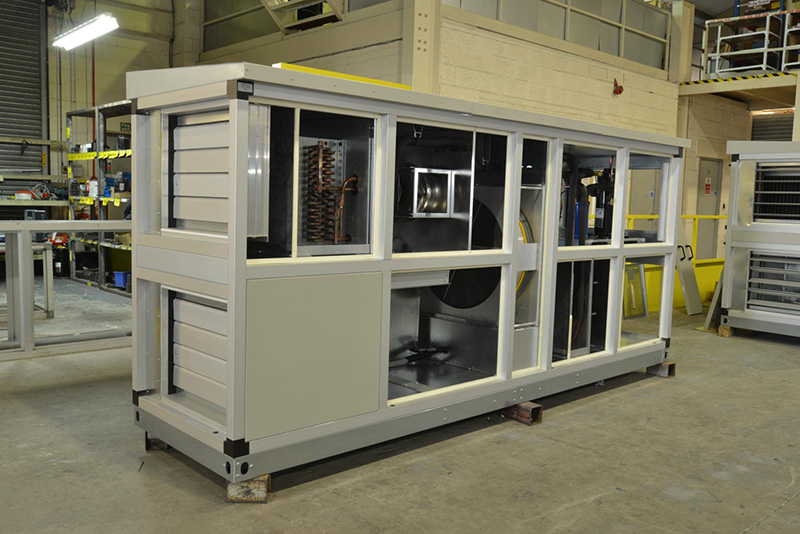 Envirofresh Mini Quiet Compact unit comprising fully integrated heat recovery thermal wheel to ErP 2016 compliance.
Two stage filtration, electric pre heat, system side attenuation. Low noise and specific fan power high performance E. C. backward curved centrifugal plug type fans.
All Envirofresh units have inbuilt heat pump compressors and coils to offer a reverse cycle system, and digital scroll compressors offer variable refrigeration control. The heat pump system is factory installed and tested, together with it's in built controls system.
SKIDPAK Heat Recovery Packaged Unit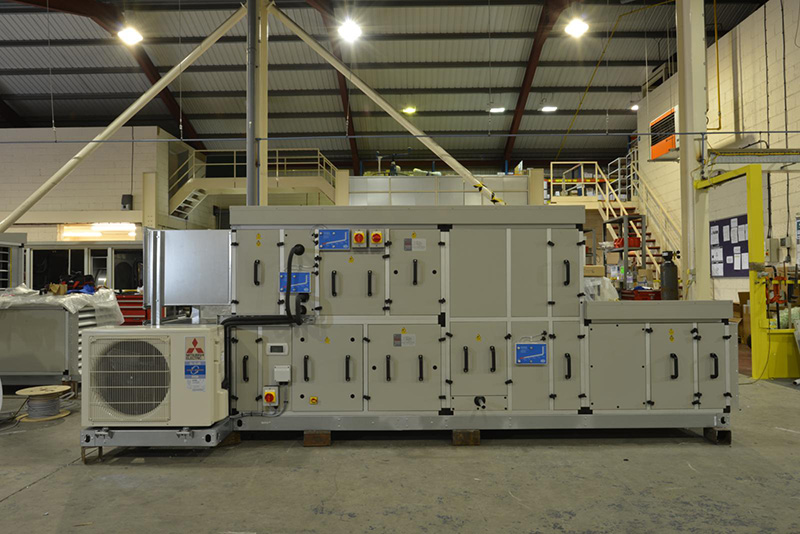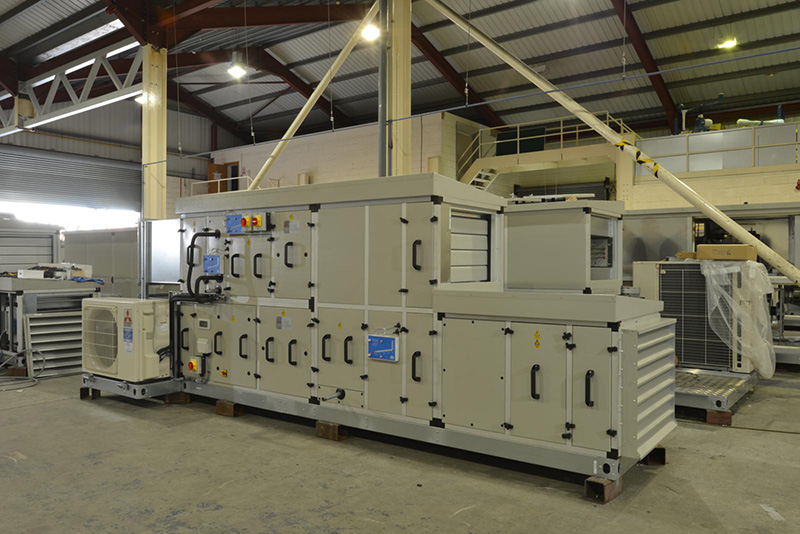 Skidpak air handling unit systems incorporate a air handling unit with separate condensing unit mounted on a common skid base frame.
All Skidpak units are factory pre piped and wired with refrigeration pipework and on board control panel.
The system is pre charged with R410a Refrigerant and the control system is factory run and pre-set to reduce site commissioning time. The Skidpak units on the Newbury Place project incorporated HTM-03 compliant Components with plate exchanger heat recovery devices.
Envirofresh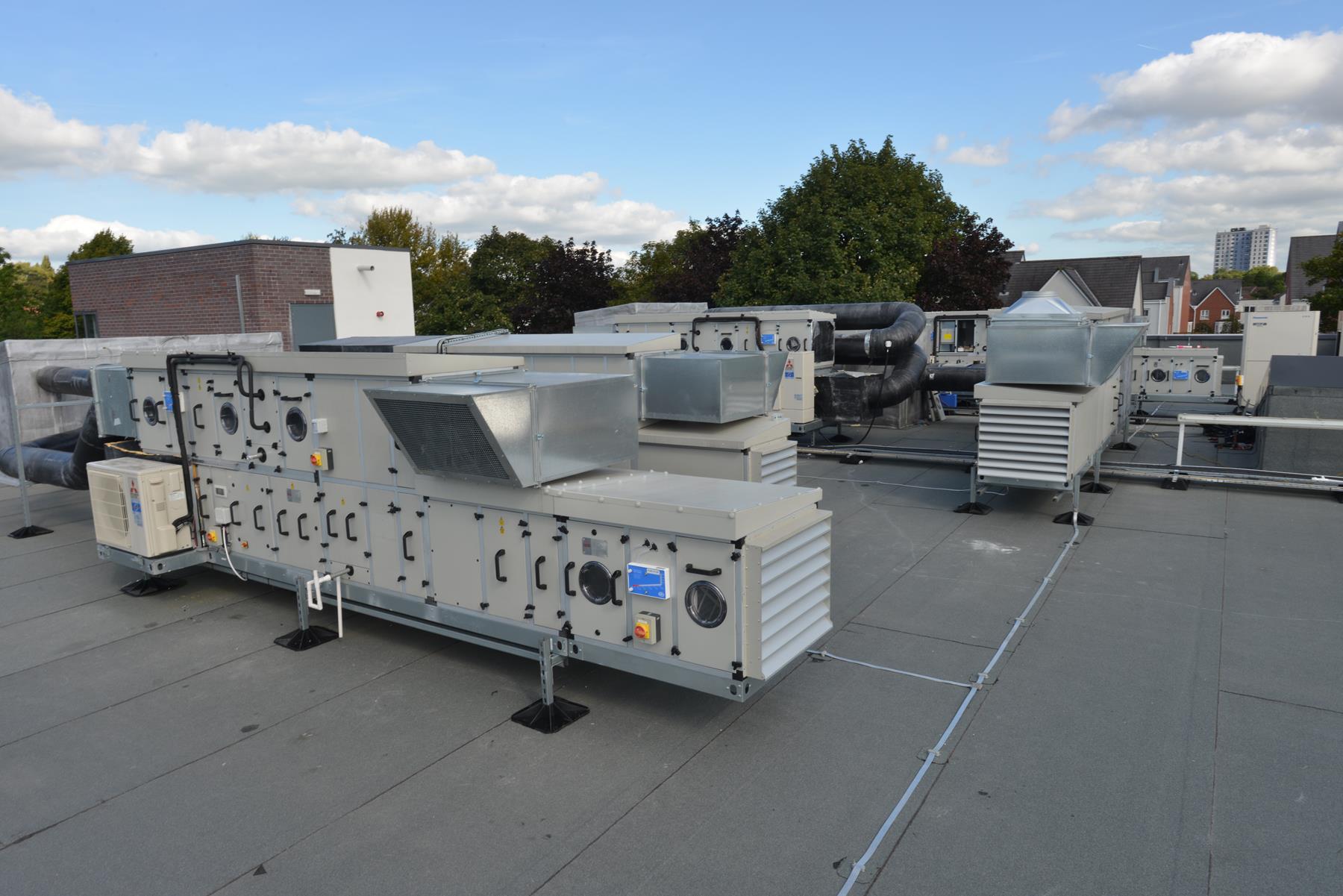 Newbury Place – Medical & Retail Centre